Jen shares the story of how her brother tailed a Starsky & Hutch painted Torino, Monica models an outfit she bought for SHareCon, and Rachel enthuses about Car Wash. We also recommend a vid, a fic, and fan art!
We are now on iTunes and Stitcher!
Podcast: Play in new window | Download
Episode Notes: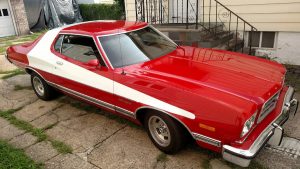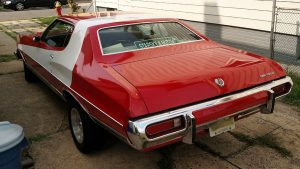 Discovery Channel fanvid by Flamingo
Attack on Fear (1984), starring Paul Michael Glaser
Car Wash (1976), featuring Antonio Fargas
Art by Kennethhutchinson: Starsky/Hutch/Terry AU, Starsky in cutoffs, meme comic, & merman!Hutch.
Distant Shores by April Valentine
Music Credit: I'm Too Sexy by Right Said Fred