Is Bay City just a fictionalized Los Angeles? In this episode we discuss the complexities of Starsky & Hutch's location.  And having now watched Magnum Force, we give our reactions.  Also, Colbert's inaccurate Starsky & Hutch reference, and more fanfic recommendations.
Podcast: Play in new window | Download
Episode Notes:
Clip of Colbert's S&H reference
How I Spent My Summer Vacation by Mary Louise Fisher
Faded Up to the Sky by Jat_Sapphire
Compassion's Heart and Private Agendas by Charlotte Frost
Here is the picture of Monica reading Private Agendas: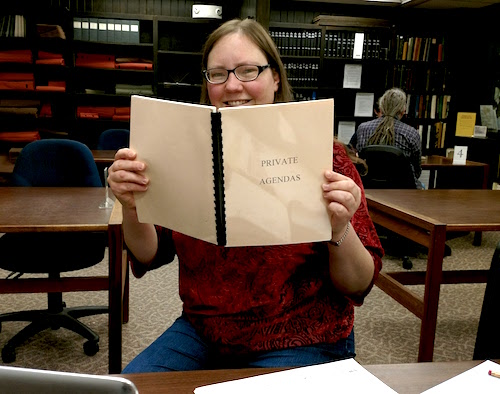 Music Credit: Theme to Magnum Force, composed by Lalo Schifrin.  Fun fact: Lalo Schifrin also composed the season one theme for Starsky & Hutch.